I have been terrible about posting my latest awards. Thank you to all of you who thought enough of my blog to pass these awards onto me. I am always amazed at how warm, welcoming and talented our little blog world is. If you haven't had an opportunity to check out these great blogs please do!
Thank you to Mommyof2girlz at
Pocketful of Buttons!
This award is bestowed on to blogs that are exceedingly charming. These kind bloggers aim to find and be friends. They are not interested in self-aggrandizement. Our hope is that when the ribbons of these prizes are cut, even more friendships are propagated. Please give more attention to these writers. Deliver this award to eight bloggers who must choose eight more and include this cleverly-written text into the body of their award.
Thanks to Katie at
Katie's Nesting Spot
for this interesting award
The Zombie Chicken Award reads:
"The blogger who receives this award believes in the Tao of the zombie chicken - excellence, grace and persistence in all situations, even in the midst of a zombie apocalypse. These amazing bloggers regularly produce content so remarkable that their readers would brave a raving pack of zombie chickens just to be able to read their inspiring words. As a recipient of this world-renowned award, you now have the task of passing it on to at least 5 other worthy bloggers. Do not risk the wrath of the zombie chickens by choosing unwisely or not choosing at all…"
Thank you to Clemencia at
Story Time and More
and Amy at
Keeping Up With The Schultzes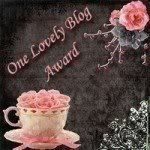 Here are the rules if you want to pass along the award:
1. Accept the award, post it on your blog together with the name of the person who has granted the award, and his or her blog link.
2. Pass the award to
15
other blogs that you've newly discovered. Remember to contact the
bloggers
to let them know they have been chosen for this
award.
Since I have been so behind in passing along these awards and many of you have them already. I thought instead I would highlight all of the new blogs I have discovered over the past few weeks that I think are pretty great. Show them some blog love and give them a visit and drop them a comment. Let them know Mama King sent you. Like us they are sharing teaching ideas, crafts, and family stories.
For the ladies listed below, I think your all a bunch of Lovely Zombie Chicken Friends! Thank you for sharing all your great ideas!
http://thriftycraftmama.blogspot.com/
http://artfulparent.wordpress.com/
http://www.preschoolplaybook.com/
http://pinkandgreenmama.blogspot.com/
http://www.organizing-life.com
http://www.notimeforflashcards.com/
http://mamasamess.blogspot.com/
http://mamabeefromthehive.blogspot.com/
http://adventuresofmommyness.blogspot.com/